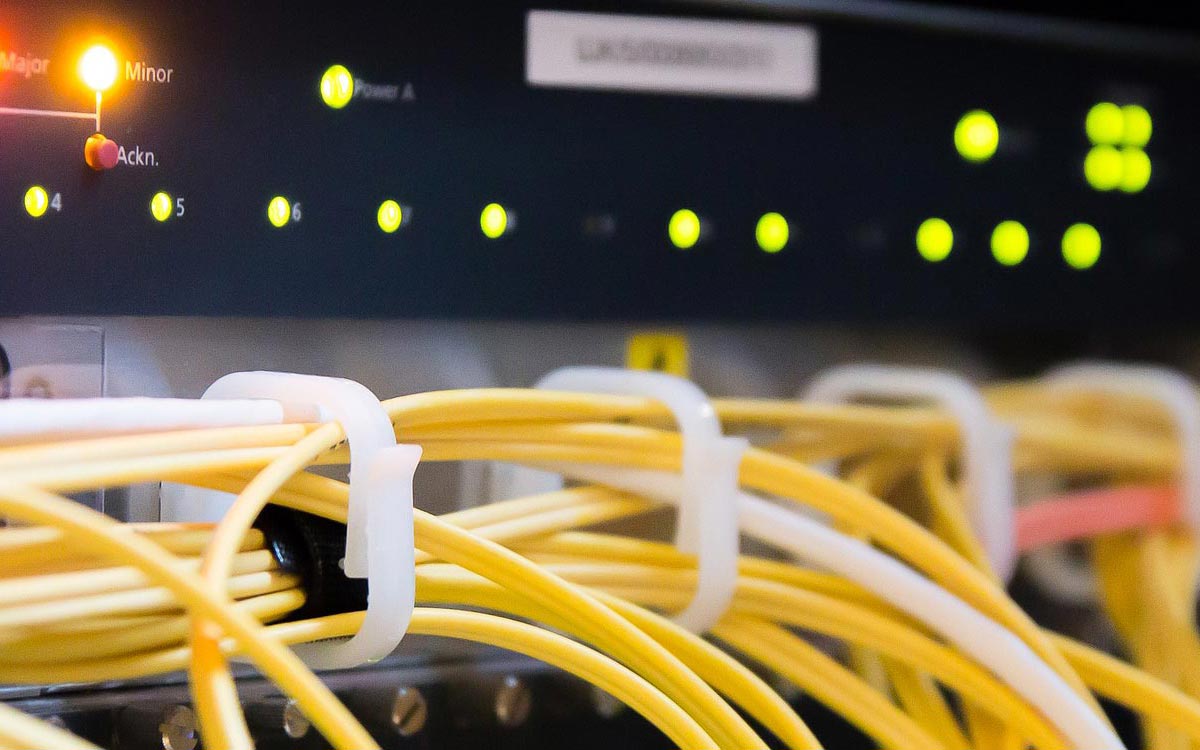 Production
MANUFACTURING IN OWN WORKSHOP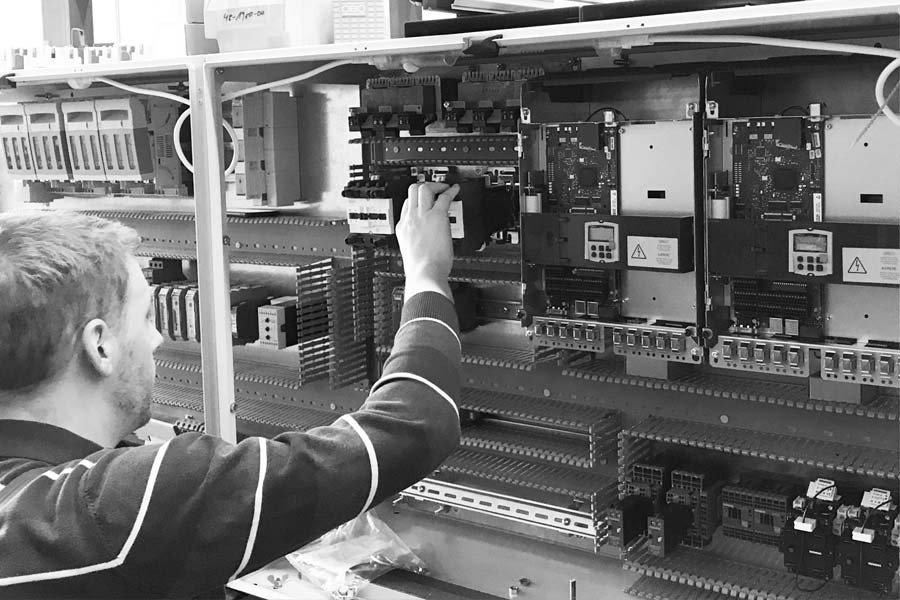 The production of the electric crane control system takes place in our own workshop. The direct proximity to the engineering allows a maximum flexibility and is important to us for optimal project management and on-time delivery.
The design of the control system is not only dependent on the range of functions and degree of automation, size of the crane system, the environmental conditions and performance levels, but also depends on the requirements of the operator regarding availability and service.
MODULAR, ELECTRICAL CONTROL
In this variant, the electrical control system is modular, separated according to functional groups, installed on separate mounting plates. This design is suitable for the direct installation of the control system in bridge girders. It saves space and thus allows comfortable approach dimensions of the crane system but requires a certain size of the bridge girders and is therefore suitable primarily for medium and large cranes.
Due to the direct integration of switchgear, air-conditioning and fire protection technology into steel construction, mounting on mounting plates requires early coordination with the system manufacturer. The installation of the switchgear can only be done after completion of the steel construction.
AIR-CONDITIONED AND COMPACT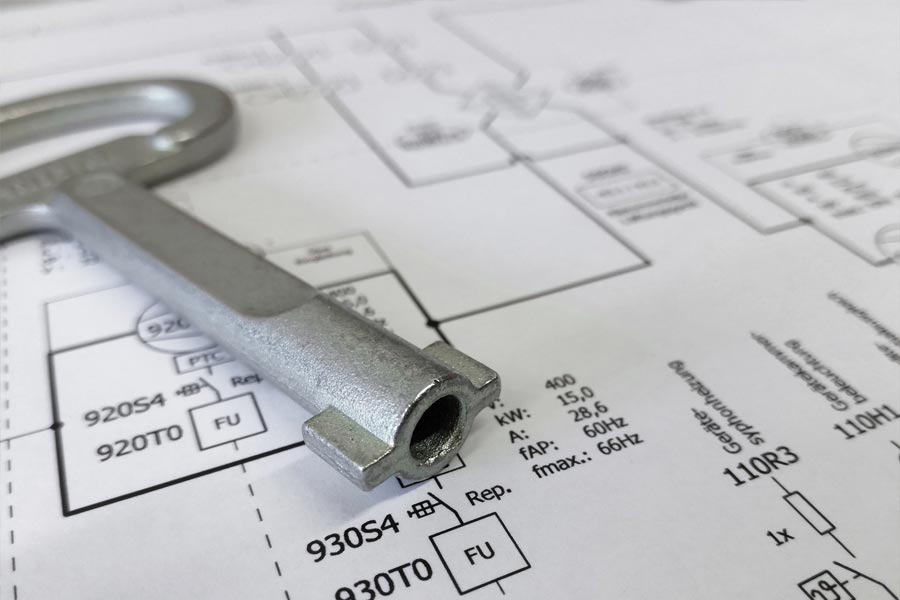 If the bridge girder does not provide the required space, the classic installation of the control system in air-conditioned control cabinets on the girder is a possible variant. This is used in small and medium-sized crane systems.
Since the required drive power is smaller with these crane sizes, it is possible to build more compact. The possibility of simultaneous production of switchgear and steel construction enables shorter delivery times than with the integration on the bridge girder.
SEPARATE SWITCH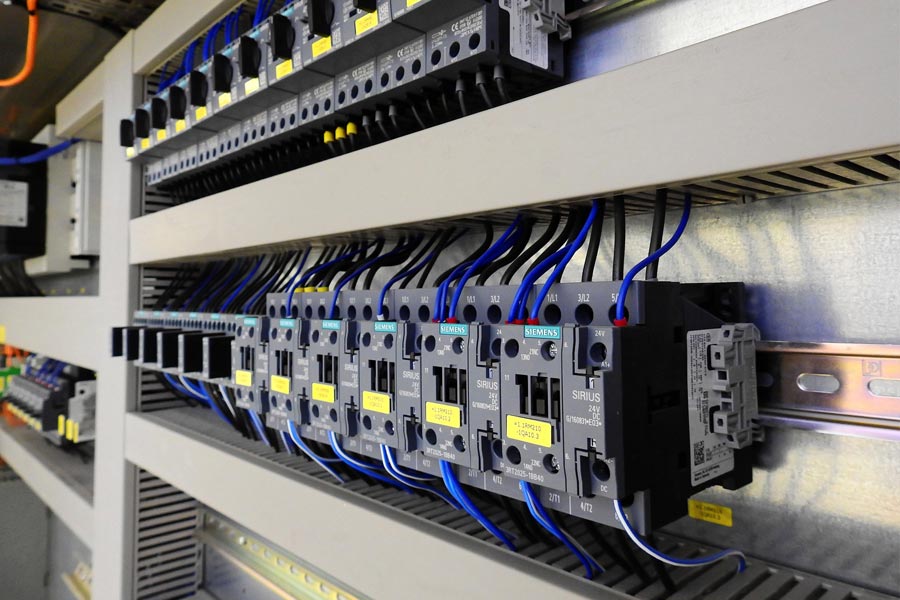 In the e-container variant, the mounting plates of the control system are installed on one or both sides of a control station. The switchgear can be completely prepared with air conditioning and fire protection technology. By separating the switchgear, a simple early coordination with the plant manufacturer is possible, and the production can take place parallel to the steel and mechanical engineering.
This design is used in medium and large crane systems. An upgrade of the electrical engineering is possible later by the exchange of the entire container, this allows short stoppages when upgrading the electrical engineering. Another advantage of this design is the possibility of the comfortable steel construction inspection of the bridge girder from the inside since the electrical system does not cover the steel construction.
A ROUND-THOROUGH-PACKAGE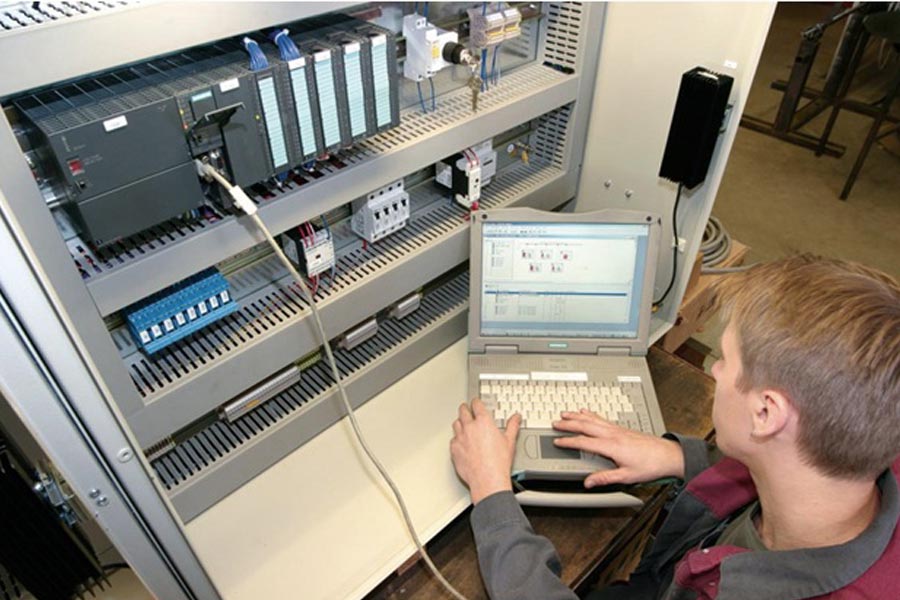 As the level of automation of the crane systems becomes more and more complex, an "all-inclusive careless package" of the electrical system makes sense. In addition to the switchgear, this also includes all external components of electrical engineering, such as motors, limit switches, cable drums, cable towers, energy chains, collision protection, position measurements, lamps, switches, sockets, etc.