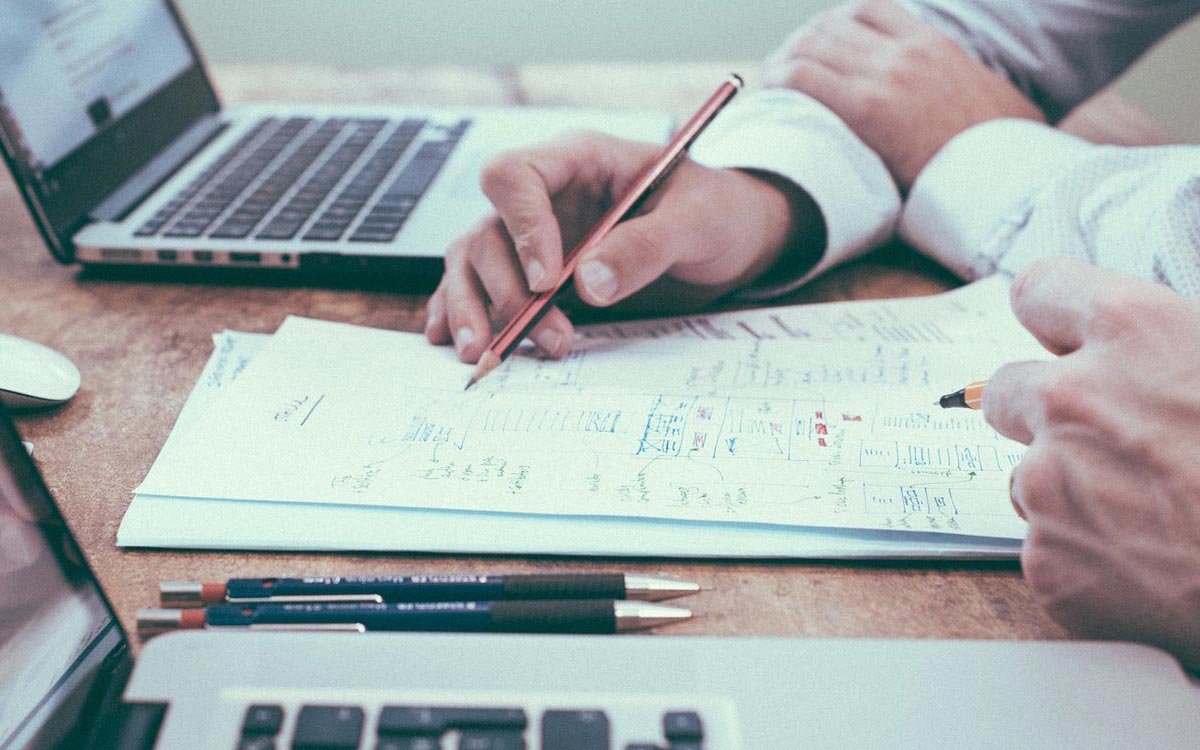 Planning & Design
CONSULTING AND CONCEPT DEVELOPMENT
THE BEGINNING OF OUR COOPERATION
Our service begins with the consultation and concept development. The clients constantly have the opportunity to convince themselves during the production of the control system of quality and project progress. Our after-sale service guarantees customer-oriented support even after commissioning.
From the preparation of the technical documents to the visualizations for the planning and presentation of all sub-processes, we are at your side.
We work with our experienced team, according to your requirements, an individual concept. Our achievement is not only limited to
Process Analysis / Studies
Requirement specification
Comparison of alternatives
Tenders and offers
Drive dimensioning
Engineering / Construction
Program Development
The project management also includes among others
Production controlling of subcontractors
Risk analysis
Validation of safety features
Manuals
Maintenance instructions
Standard-compliant documentation
We develop custom-made solutions for our customers and meet the applicable standards, factory standards and specifications. Our range of services reaches in hardware design from basic engineering to revision and the provision of foreign language translations.
EPLAN Electric P8 serves as the CAD platform for the creation of electrical documentation. On request, we can adapt existing EPLAN projects to the latest version. The multilingual projects include:
single-pole circuit diagrams
detailed circuit diagrams
terminal plans
Cable plans
BOMs
Cable overview plans
Device overview plans